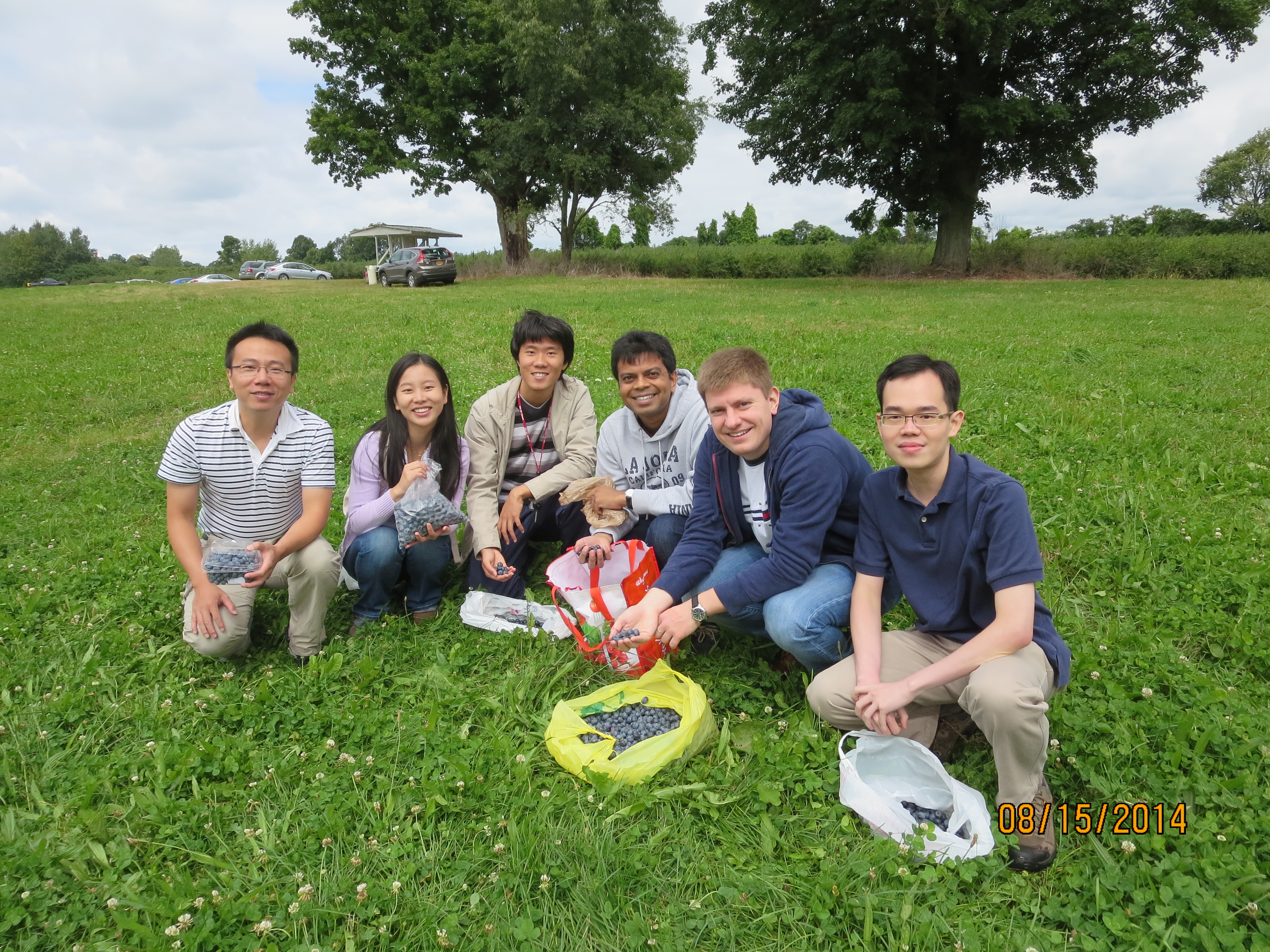 Welcome to the Networks Group at Cornell! We are broadly interested in networks.


The current focus is on control and optimization of engineering networks such as the Internet and power grids. Special attention is given to obtaining compact global understanding, providing predictions that can be quantitatively verified by empirical data, and designing scalable architecture and distributed algorithms. We are also very interested in developing related theoretical and experimental techniques.

2013.8: Nithin and Enrique have successfully defended their Ph.D. dissertations. Nithin will continue as a postdoctoral scholar in the School of ECE and Enrique will be a CMI postdoctoral fellow at Caltech.

2013.8: Papers by Enrique, Nithin and Chiun Lin have been aceepted to ICNP, CDC and Globecom!

2013.5: Congratulations to Ning, Amrisha, Hans and Pranjal for winning the ECE day poster competition with their implementation of 'Hop-by-hop Adaptive Link-state Optimal Routing'!

2012.8: Meng successfully defended her Ph.D. dissertation. She will be a postdoctoral scholar with Prof. Calderbank at Duke University in the coming 2012 fall semester, afterwards she will join the department of ECSE at Rensselaer Polytechnic Institute as an assistant professor!

2012.7: Kevin received the Presidential Early Career Award for Scientists and Engineers (PECASE) from the White House. It is the highest honor bestowed by the United States Government on science and engineering professionals in the early stages of their independent research careers.

2012.1: Kevin received the Young Investigator Award from the US Air Forces Office of Scientific Research (AFOSR)!

2011.11: Meng, Weiyu and Enrique's paper "Sparse Recovery with Graph Constraints: Fundamental Limits and Measurement Construction" accepted to Infocom 2012!

2011.8: Weiyu will be an assistant professor in the department of ECE at the University of Iowa starting from Jan. 1, 2012!

2011.8: Kevin selected as the winner of Michael Tien '72 Excellence in Teaching Award, the highest award for teaching in the college!

2011.7: Enrique's papers "Distributed Clock Synchronization: Joint Frequency and Phase Consensus" and " Improving Damping of Power Networks: Power Scheduling and Impedance Adaptation", and Meng and Weiyu's paper "On State Estimation with Bad Data Detection" accepted to CDC 2011!

2011.7: Weiyu's paper "A Generalized Coupon Collector Problem" accepted to Journal of Applied Probability!

2011.6: Meng and Weiyu's paper "On the Performance of Sparse Recovery via Lp-minimization (0 ≤ p ≤ 1)" accepted to IEEE Trans. on Information Theory!